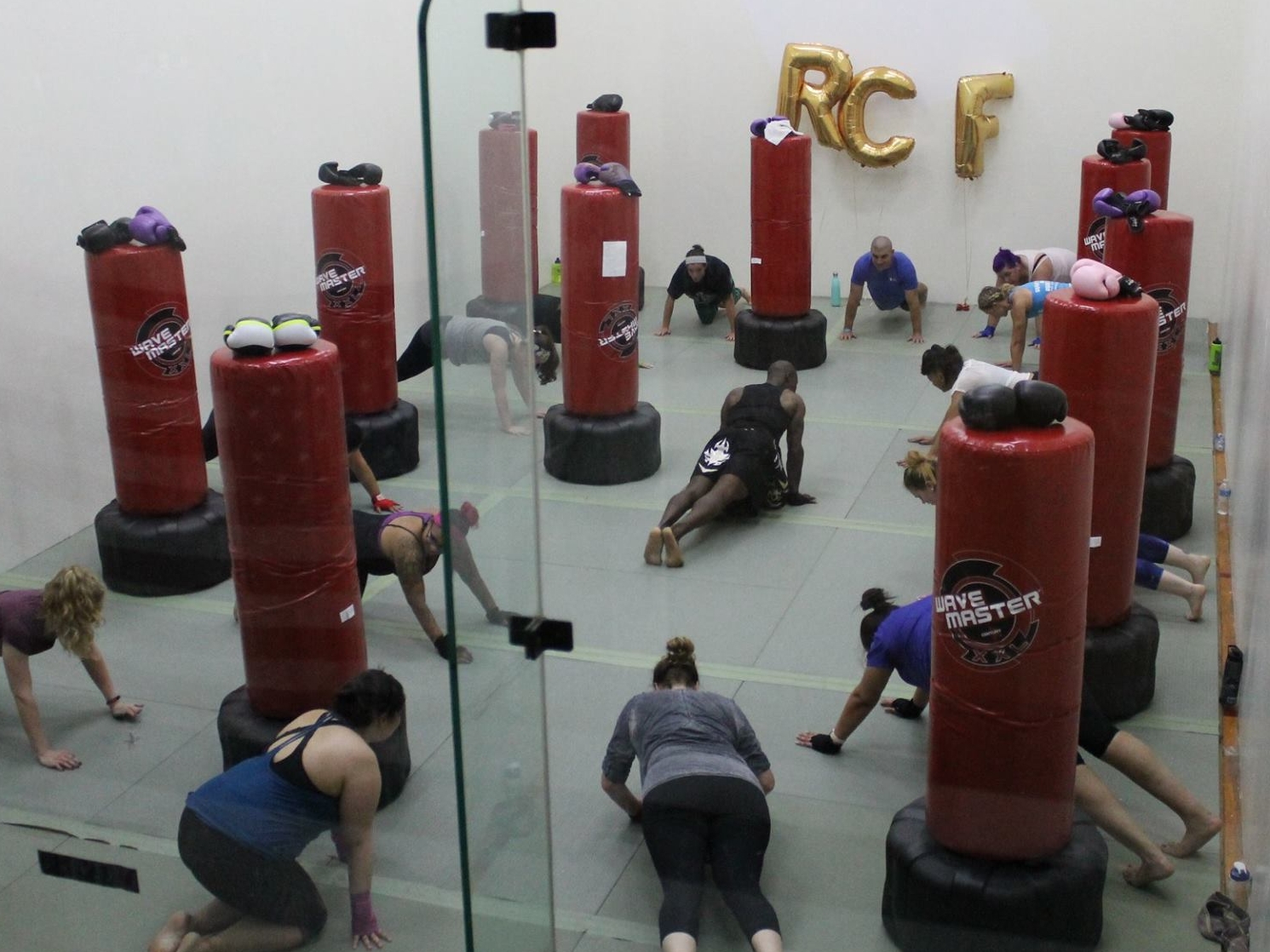 OUR CLASSES ARE DESIGNED FOR ALL LEVELS OF FITNESS AND ALL LEVELS OF EXPERIENCE. THE INSTRUCTORS MAKE SURE TO FOCUS ON YOU DURING CLASS IF YOU NEED THE ADDITIONAL HELP LEARNING A SPECIFIC TECHNIQUE OR EXERCISE. SO DON'T WORRY ABOUT NOT KNOWING SINCE WE'LL GET YOU UP TO SPEED. We want everyone ready to roll at the time of the class, so please show up 5-10 minutes early. If classes start to become overly packed, we will open up more classes to accommodate.
Person Training & Goal Assessment
Monday-Friday
Email instructor for times*
Saturdays
Click on the training page for appointments*
Personal Training:
10-20 minutes of a fitness assessment 25-35 of instruction. We'll assess your goals give you suggestions and plans to help reach them. We will also give you personal instructor on conditioning, stretching or bag work depending on your goal, so that you can build toward your and goals.
Specialty Classes
Brawl For All
Get a single class of kickboxing to try it out. Once you take this class we will credit you cost of the class to your first tiral month! This class is free for members as long as room is avalible.
Self-Defense Sunday
Learn how to defend yourself against attack with Ron Dukes. Get out chokes holds and compromising situations. Practice the moves to stay cool if it ever happens in real life.